Reading through the unprecedented: 2020 reads
Welcome to the end of 2020 where a pandemic made the first half of this year unprecedented, and the rest of it unbelievable, but devastatingly true. Last year, my end-of-year reading compilation was titled 'Reading Balzac in end-times'. So this year, I will avoid any attempt to sum up the dreadful, brutal year that was 2020. Here are my 2020 reads.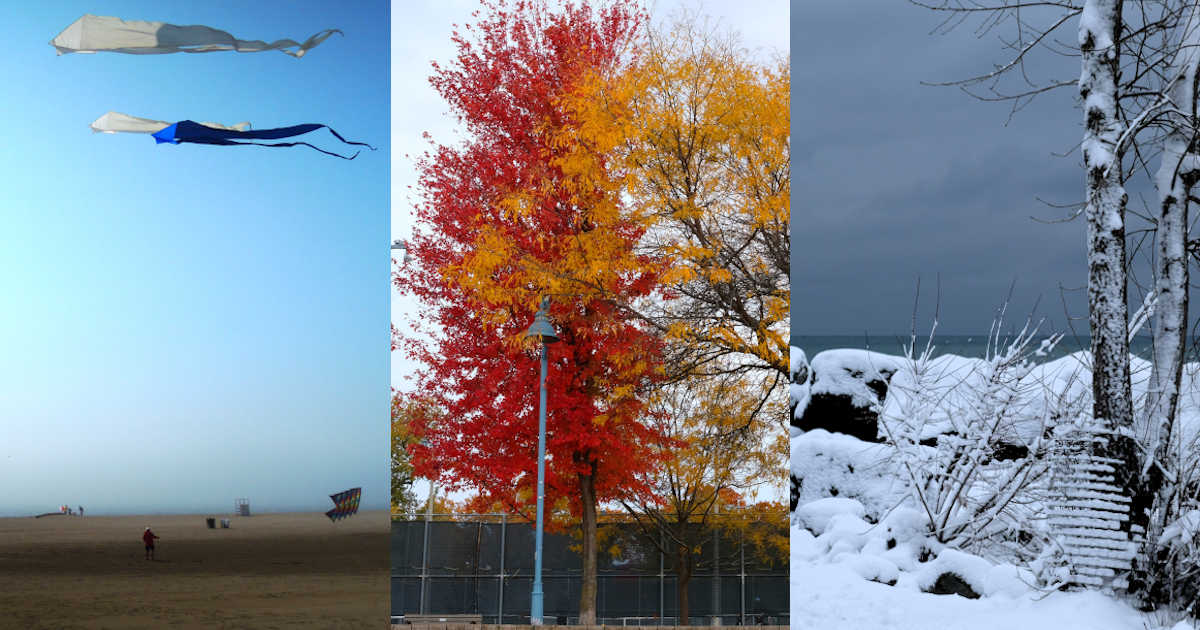 Introduction
Welcome to the end of 2020 where a pandemic made the first half of this year unprecedented, and the rest of it unbelievable, but devastatingly true.
Last year, my end-of-year reading compilation was titled Reading Balzac in end-times. So this year, I will avoid any attempt to sum up the dreadful, brutal year that was 2020.
For this life-long reader, the normal literary escapes did not always provide their usual comforts this year. My capacity to read was hit and miss, as was concentration, sleep, anxiety and general well-being - much like most of you, I am sure. Being grateful for good health is too small a comfort in the face of the widespread suffering of friends, families and communities.
If the pandemic is not yet over, at least the year is coming to an end. I wondered if I should compile, as I have done for a few years, my favourite reads. I started doing this in 2016 as a way to reflect on the road traveled through words and to share with many of you my reading highlights.
If writers keep writing and creators keep creating (and of course they must), then readers should keep reading.
Unprecedented almost seems too gentle a word to describe 2020. With multiple crisis still in full swing, and the horizon still dark with unknowns, here is my hope that a little routine and regularity can help you and I along a short way.
Here are my 2020 reads.
Indigenous authors
One of my pre-pandemic reads of the year was Empire of Wild by Cherie Dimaline. Empire of Wild is a thrilling read, one where our main character Joan fearlessly confronts one of the scariest beings, and does so with wit, guts and drive. The book opposes a traditional Métis legend to the history and dogma of the Catholic church, a rich setting to allow a unique story to unfold. One of my top picks for 2020 - be sure to get to it in 2021 if you have not yet!
Many people are familiar with Indian Horse by Richard Wagamese, but I just discovered it this year. In this 2012 novel, Saul Indian Horse is a young Indigenous boy who grows up in a residential school in Northern Ontario. Author Richard Wagamese (1955–2017) signed this masterful tale of resistance through sports. The story was made into a beautiful movie, but it's well worth reading the book even if you have seen it.
Short stories helped me get through the reduced attention span issue this year, and after a few weeks of not being able to get through any book, I found Islands of Decolonial Love by Leanne Betasamosake Simpson. These stories were like short bursts of love and appreciation that I sure needed at the time. Easy to read, and a valuable perspective, in or out of a pandemic.
Vive la révolution! French classics for the masses
My journey into reading classics chronologically brought me to books published between 1831 and 1863 - that time in history where authors spared no words in their verbose extraordinary tales. French literature in this period was heavily influenced by the turmoil caused by the revolution, and many books were written prior to, during or about significant historical events.
I was reading The Count of Monte Cristo by Alexandre Dumas in early March when the first lock-down hit. While my reading was interrupted by several weeks of pandemic energy, I eventually got through it and am thankful I did. This two tome well-known adventure novel is captivating and action-packed. A young man gets wrongfully put in prison, and after learning valuable skills and knowledge from a fellow inmate, escapes 14 years later and begins to plot his revenge. You know the story, but have you read the book?
Mémoires d'outre-tombe by François-René Chateaubriand is a memoire slash stream of consciousness therapy session by a writer born into an aristocratic family just before the French revolution. He flees France to escape revolutionary turmoil and recounts his travels over many years. Despite his suspicious politics, this memoire is an exceptionnal read and includes a visit to North America, including to Niagara Falls! It's a great book, even if it is one written by an Old Loyalist.
The queen of classics, however, was Les Misérables by Victor Hugo. It's a brick, but one that many are familiar with thanks to the popularized musical and movie remakes. I won't lie, I have known the lyrics to the musical's songs, in French and English, since I was a kid. Reading the original novel was an immense pleasure. Hugo is the master of social commentary - contrasting the lives of the poor and suffering to the privilege of the wealthy and powerful like no other. Getting to know Jean Valjean, Fantine, Cosette, the Thénardiers, Marius, Éponine and the others first-hand was pure joy. I loved this book so much I actually had a difficult time reading any book afterwards - they just did not live up to the detailed, engrossing story that is Les Misérables.
Along these masterpieces, I also read Gaspard et la nuit by Aloysius Bertrand, Scènes de la vie de bohème by Henri Murger, Chapeau de paille d'Italie by Eugène Labiche, Les Fleurs du mal by Charles Baudelaire, and Capitaine Fracasse by Théophile Gautier.
If anything, getting through thousands of pages of French classics did provide some escape and revolutionary perspective, but it was mostly a lot of fun to read.
Contemporary Canadian and American authors
I started the year strong with Lauren Wilkinson's American Spy. American Spy is a proper spy novel with all the thrills, gadgets, copy cameras and guns you would expect, and with credible political analysis to boot. A refreshing take on the genre.
I read Machine Without Horses by Canadian novelist Helen Humphreys, a book about writing and craft. It is centered around the life of famous Scotish fly-maker Megan Boyd. It is a beautiful story full of poetry, nature and love.
Frying Plantain by Toronto-based author Zalika Reid-Benta was a quick read that I really enjoyed. Her novel builds a bridge between Toronto and Jamaica and explores the life of a young girl, Kara. A debut novel by a writer worth following.
I read the copy of Ian Williams' Reproduction that was on my bookshelf since he won the Giller. He is an author from Brampton who tells a really intricate and deep story of the inter-woven lives of a number of characters, their interactions, and their connection over many years. It tackles race, class and the city/suburb divide. It's no wonder his writing has been recognized and rewarded - there is something truly offbeat about his style that makes this novel a must-read.
Africville is a 2019 novel by Jeffrey Colvin. I really enjoyed this story where parallels are drawn between Black communities living in the South of the United States and their connected history in Montréal or Africville, Nova Scotia. An epic novel that spans multiple generations and connects the dots between so many places that might seem disconnected at first sight. A delightful read!
If you're in need of hilarity, Drive Your Plow Over the Bones of the Dead mixes cli-fi, murder mystery and a sharp sense of humor. I was surprised by this book by Polish author Olga Tokarczuk, and always welcome a book that makes me laugh out loud.
The book Romance in Marseille by Claude McKay came to my attention somehow, and I got to it at the tail-end of the year. This novel tells the story of a young Black man who stows away on a ship heading for New York, after losing everything he has through theft. On the ship, he is locked into a bunker and gets serious frostbite. Upon arrival, he is rushed to the hospital and the doctor is forced to amputate his legs to save his life. The young man will spend many desperate hours in the hospital, until he meets a lawyer who offers to help him sue the company. By the time he is deported back to Marseille, he has won his lawsuit and has achieved a new social status - and a permanent disability. This novel is about Lafala, the main character, but it's also about the men and women of Harlem and Marseille in the 1920's and it is absolutely fabulous. Hard lives are made better by love, friendship and even political organizing. This is one of those novels that was almost lost in the archives of history, but that is now recognized as a Harlem Renaissance classic. A lively escape to a century ago.
Francophone authors
Early this year, I finally read Le plongeur by Stéphane Larue - available in English as The Dishwasher. This book is set in Montréal in the early 2000s. The narrator is a student who finds a job as a dishwasher, a job through which he will learn a lot and get to know the city through the back-of-house restaurant scene.
One of my rare detours into non-fiction this year was reading a fascinating political story of Lorraine Guay, a community nurse in a working class neigborhood of Montréal. In Qui sommes-nous pour être découragées, journalist Pascale Dufour does a long interview allowing Lorraine Guay to recount her decades of activism in the community health, mental health, women's rights, and anti-globalization movements. Enlightening and inspiring.
I discovered Alain Mabanckou a few years ago and read two more of his books: Lettres noires: des ténèbres à la lumière, an essay about racism and black voices in litterature. I also read Le monde est mon language, a book of short essays about different places the author has traveled to. He recounts the place and the literary personalities he met there. A wonderful pandemic read that went from Paris to Montréal, from Port-au-Prince to Brazzaville.
Rouge impératrice by Léonora Miano is an intriguing novel set in 2124, after a world-wide devastating climate disaster. Africa is run by an anti-imperialist panafrican government, and the descendants of European immigrants - at least those who did not flea - live a precarious, underground existence. In this context, the novel tells the story of Ilunga, the leader, and his love for and connection to a woman named Boya. This book is a heavy read, one with a good intrigue, political plot twists, and spies aplenty.
Author Dominique Fortier wrote, a few years ago, a magnificent ode to poet Emily Dickinson in Les villes de papier. Just last month, she became the first Québec writer to win the Renaudot prize for this very book. Available in English as Paper Houses, read this light but immense book that mixes poetry, diary, and beauty.
I hesitated to read Le consentement by Vanessa Springora, one of the most talked-about book in France these days. In this non-fiction account, the author recounts, three decades later, her story as a 14 year old who developed a "relationship" with a man in his fifties. She calls out the social context of "liberation", in France, in which this situation was allowed to go on - and the impacts it had on her life, then and now. This is a tough book, but after reading it, I believe it is an important one. Content warning for sexual harassment, violence.
Fanny Britt is one of my unconditional favourite authors. She has published a few illustrated books for a young audience available in English, and a number of plays in French. Her first novel is available in English: Hunting houses. In her latest book Faire les sucres published in French this fall, the main character Adam has a near-death experience while on a trip. His physical injuries are minor, but his emotional balance is completely thrown off. Back home in his suburban Montréal home, his relationship is on the rocks, and he impulse-buys a sugar bush and shack. His wife, Marion, finds community in the local choir. A book about relationships, emotional balance, and privilege, but also about how to get through life as only Fanny Britt can write it.
Just when I thought I had found my book of the year in French, I read L'avenir by Catherine Leroux. I think this one tops my book of the year list, and I will hope, for your sake, that the English translation is in the works. In the fictitious city of Fort Detroit, a woman moves into her daugther's house. Her daughter has died, and her grand-daughters have disapeared, but there is more to the city that meets the eye. Imagined in a place where French rule has lasted longer than in real life, the citizens of Fort Detroit are struggling, but surviving, in this ghost town that used to be a prosperous hub. This cli-fi novel is unsettling, and yet hopeful and beautiful at the same time. An essential read.
Other noteworthy reads
On my list of classics was Uncle Tom's Cabin by Harriet Beecher Stowe, a seminal anti-slavery work that I just so happen to read while racial justice uprisings were taking place across North America and the world. Written in 1852, this is known as the novel that brought the experience of enslaved people in the United States to light and is an important classic to revisit today.
I read Henry David Thoreau's Walden, which I enjoyed but in truth found a little boring. It wasn't really a year for contemplative, nature-oriented observations, but I was still glad to cross it off my list.
I read a number of short stories by Edgar Allen Poe, and also listened to a few of them in audio version. There is such intrigue in his writing and I know I will be revisiting this author once in a while, perhaps when the mood is spooky and lends itself to his brilliant cinematographic writing.
Up next on my list of classics is War and Peace by Tolstoï - I have been preparing and have a mafnificent paper copy to start off with in 2021. I know not how the year will go, but I know the habit of reading fiction regularly will help me get through it.
And you, what will you try to read in 2021?
Books by friends and comrades
This year, I also witnessed some friends and comrades publish and promote their own books. I couldn't finish this book list without including them. They are all brilliant reads that are worthy of your time. If you can, buy these books!
Until We Are Free: Reflections on Black Lives Matter in Canada edited by Rodney Diverlus, Sandy Hudson, and Syrus Marcus Ware published at University of Regina Press. Buy the book
Take Back The Fight: Organizing Feminism for the Digital Age by Nora Loreto published at Fernwood Publishing. Buy the book
Before the Parade: A History of Halifax's Gay, Lesbian, and Bisexual Communities, 1972-1984 by Rebecca Rose published at Nimbus Publishing. Buy the book
Previous years
Reading Balzac in end-times: 2019 readings
Year-ends and bookends: 2018 readings