Reading Balzac in end-times: 2019 readings
My reading in 2019 was marked with the discovery of new Indigenous authors, the completion of some ambitious classics, and reading through a wide range of new authors, in French and English. As is becoming a tradition, I am sharing the bright spots that got me through the year.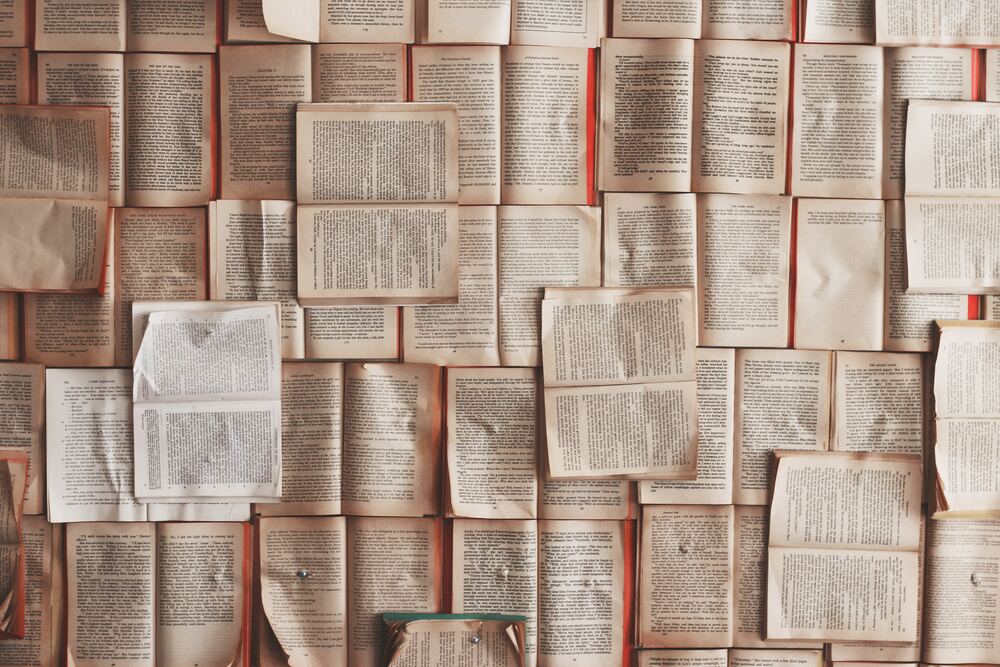 Introduction
I was reading Lost Illusions by Honoré de Balzac on a bumpy flight recently. As my mind was racing on how unpredictable climate change is rendering our lives - and our flight routes - I was struck with how much Balzac's universe presents both contrasts and similarities to our own time.
Illusions perdues is a lengthy French classic that is part of Balzac's renowned Comédie humaine. This novel, split into three parts, tells the story of two young friends, Julien and David, at the start of their working lives in the 1814-15 provincial French town of Angoulême.
David marries a hard-working woman from the same town, and inherits the printing press business his father has spent a lifetime building. Julien has an affair with a married woman who convinces him they should elope to Paris where he will break through as a brilliant and imminent poet.
In a book that describes the literary circles and the printing industry of the times, both men manage to waste away every opportunity that is presented to them. Julien does so by spending every franc he borrows on new suits and dinner parties, while David turns his nose at the dirty work necessary to maintain the printing press. Balzac is a master of social commentary, and his observations on the questionable work ethics of the young French petty bourgeoisie are sprinkled throughout the novel.
Balzac is also a master of describing the iconic scenes of Paris in the 1800 - a growing town that is effervescent and bustling, musical and magical. If only to appreciate with clarity the City of Light as it has become known, Balzac's work is essential.
When young Julien arrives in Paris with a sparkle in his eye, he has some poetry he's shopping around to different editors. He dreams of being published and recognized as part of the artistic circles, a member in good standing of the French intelligentsia. The pressure between writing poetry and paying the bills comes soon enough, and he gets into journalism as a way to write critiques and earn some money.
So, what of Lost Illusions connects back to present-day context?
Firstly: as he evolves into literary circles, Julien uses his mother's noble name (de Rubempré) and hides his father's common name (Chardon) as a way to get accepted. He's young, naive, prioritizes parties over writing, and gets himself into trouble. How quickly do the aristocratic forces turn on a commoner, even one they claimed to help get on his feet, when they decide he is no longer of use. Julien will pay a great price for the powerful's game to maintain their order and influence. The political dynamics described in this novel one second to none.
Secondly: in the early 1800 in France, the nascent stages of capitalism are in full swing. Back in his provincial town, David bumps up against his competitors: the Cointet brothers. They seek to monopolize the market and to establish their printing press as the main one. They scheme, they plan, and they go after David for his kept secret to making durable paper at half the cost. Here, Balzac shows how the quest for profit has dictated human interaction for well over 200 years.
Lost Illusions is very different in tone than what we would read today in modern literature. In Balzac's work, the perspective is one in which human progress has much more to accomplish. It is taken for granted that while some youth waste their future, they are simply one part of a long march towards the betterment of human kind. That the best of what we can discover, create and achieve is yet to come.
As I sat on that bumpy flight pondering how it is impossible for me to express that same belief, that I do not live in a time period where I can say without a doubt that humanity is moving forward, I thought of how important it is to read Balzac.
Reading classics generally, and Balzac specifically helps us remember that humans have come a long way in this comedy called life, and that yes, we still have a long way to go.
We may live in a time where it seems that creation, technology and innovation is bringing out the worst of human behaviour, perhaps it doesn't have to be that way.
Reading classics
Reading Balzac was a project in itself, one that I thoroughly enjoyed this year. I also got through Mary Shelley's Frankenstein, which I had read in high school but hardly remembered any of it. As far as monsters and horror fiction goes, it is as classic as they come.
My classics reading list also brought me to The Last of the Mohicans, an early English American novel very well known and adapted to film. The novel itself is an action story set during the French and English battles in North America in 1757. It talks about the interactions of the French and English colonies and Indigenous nations. It is undoubtedly written from a white person's perspective and is in no way free of racism, and one-dimensional representations. As a historical object, and for the descriptions of the vast, harsh and at times dangerous territory, it was an interesting read.
I read Le Rouge et le noir by Stendhal. This is another one of those lengthy, complex, and fascinating French novels that served as a model for centuries to come. The writing is brilliant and the depth of the story is impressive.
Two russian short stories made it onto my list. Alexander Pushkin's The Queen of Spades is a short story in which the character learns the hard lessons of a card trick. In Nikolai Gogol's Diary of a madman, the main character, a lowly civil servant, relates his internal spiral into delusion.
Indigenous authors
I am thankful for the works of Indigenous authors I read this year.
My favourite has been Naomi Fontaine, an Innu author from Uashat near Sept-Iles, on the North shore of the Saint Lawrence river in Québec. She has three short novels: Kuessipan (2011), Manikanetish (2017) and Shuni (2019). At this time, only Kuessipan has been translated into English but it's well worth finding it if you can. There's also a movie of the same name, an adaptation from the book, that was shown at TIFF this year. I read everything by Naomi Fontaine this year and will happily follow anything new she publishes.
I read Terese Marie Mailhot's Heart Berries - a memoir of the author's life and struggle. A short read that packs a punch.
You've probably noticed Waubgeshig Rice's Moon of the crusted snow somewhere. This novel tells the story of a Northern Indigenous community where the power, internet and cell service all go out at the same time. It quickly become clear that this outage is affecting more than just the reserve. A community and its members get tested in all sorts of ways in this surprising, simple and profound post-apocalyptic novel. Find a copy of this book!
Canadian authors
I started the year reading Scarborough by Catherine Hernandez. It is an amazing series of tales that take place in the GTA's East end, specifically in Scarborough. Hernandez's work, along with the writings of David Chariandry, Carrianne Leung and now Giller-prize winner Ian Williams, is making me so very excited about up-and-coming authors of Toronto's different neighborhoods.
A short book worth a mention: Homes by Abu Bakr al Rabeeah with Winnie Yeung. In a series of short chapters, the book recounts the story of a large, somewhat loud extended family that moves as a pack and come to Canada as refugees. Bakr is the main voice as a child doing his best to grow up where war, explosions and raids are the backdrop to a normal day. The book is told in past tense, by this child now of high school age, who has gone through much and lives to tell the tale. Bakr's English teacher listened, and helped him adjust to his new life in Edmonton - and helped him write this story. Homes is about the right to a safe and thriving place to call your own. It is a short, meaningful read on why we believe that refugees are welcome here.
Finally, I recommend Esi Edugyan, a Canadian author based in Victoria. I read Washington Black with curiosity and was charmed. It tells the story of a runaway slave who gets through multiple challenges thanks to his wit and talent for drawing. With a touch of fantasy, this book was a great adventure to read.
Francophone authors
In no particular order, I am sharing the Québecois and other French authors I discovered this year. Some will be easy to find in English, others may not.
Éric Dupont's La Route du Lilas was the first book I read in 2019. It's the story of an epic road trip from the South West to the North East of the North American continent, following lilac blooms through many months of spring. Read it for the journey and the beautiful characters.
Petit pays by Gaël Faye is a fictional story of a young boy growing up in Burundi. Brilliant writing and a notable young writers' voice.
Faunes by Christine Vadnais is the story of nature fighting back. This mysterious and dark series of shorts reminds us that fauna and flora are stronger than mere humans. If environmental fiction is developing as a genre, this is a great example.
Edouard Louis is a French politically-active writer who intervenes and speaks out, and interpreted the French yellow vest movement to the world. I read Pour en finir avec Eddy Bellegueule, his first novel where he talks about his childhood in the working class suburbs of Paris.
Alexie Morin's first novel, Ouvrir son coeur, relates a puzzle of memories from her childhood growing up with what she calls her crooked eye. Her pen is bright and loud and what a discovery it was to read her book.
Alain Mabanckou had been on my reading list for a while. This year, I read Les cigognes sont immortelles a punchy novel from the perspective of a young boy living through the military coup in Congo in the 70s. Mabanckou is a professor at UCLA and widely translated into English.
Kevin Lambert's Querelle de Roberval is winning all the prizes in Québec and France this year. I had to read it since it is a "fiction syndicale", or what the author calls a "union fiction". The backdrop is a nasty sawmill strike in the small town of Roberval, Québec. The opening scene involves management bringing Tim Horton's coffees that contain bleach to the strikers. The novel starts with half the strikers puking their guts out and it takes off from there. Querelle, the main character, is a man in his early thirties who comes to town from Montreal. He gets a job at the mill just before the strike, sleeps with all the young men in town and becomes a bit of a lightning rod during the dispute.
If they ever made a horror movie about the open class war, this would be it. Fantastic, unexpected writing, but not for the faint of heart. I hope they come out with an English translation soon for my union comrades.
Other books
I finished the year reading two more modern classics. The first was The Unbearable Lightness of Being by Milan Kundera. I had high hopes for this novel, having heard so many references to it.
The narrative structure is unique and noteworthy, but I was put off by the content. The characters are apolitical to a fault during a time of massive politicization in Prague in the 70's. The woman is devoured by jealousy while her husband, a doctor, can't stop sleeping around. In the end, while I was happy to check this book off my list, I found it had neither good gender politics nor good politics in general.
Last book of the year: 100 years of solitude by Gabriel Garcia Marquez. I got lost with the Buendía family members in their large house in Macondo, Columbia, through the ages, the floods, the infestations, the parties, the noise and the silence. Marquez has this ability to produce loud and bustling writings while keeping a reflective quality. Perfect for the end of the year.
On reading in these times
In 2019, I had many conversations with different people asking me for recommended books that are not depressing, sad or sombre. I have struggled with this request, and I have thought about it a lot. It goes without saying: we are increasingly feeling like we're living in end-times, like there is no way out of the massive crisis our society and humanity as a whole is facing. My experience reading contemporary books is that today's literature is translating that anxiety, that fear, and that helplessness.
The thing with reading post-apocalyptic and speculative fiction is that it doesn't work if we're already there. Perhaps the best advice I could give is to use the integrated ability to time-travel through literature to gain a different perspective.
Some thoughts on what to read in these times:
Read Indigenous authors. Their voices are brilliant and booming and giving them space and time (and money for writing!) is part of fixing what's most wrong with our world.
Read the racialized authors that give voice to the people facing our society's largest economic and social challenges in under-resourced communities, like rural areas or the GTA's suburbs, where out of struggle grows community and love.
Read Balzac! Remember that centuries of human progress have given us the means and the ability to solve our biggest problems. We can do this.
That will be my reading path for next year. What will you be reading in 2020?
Roxanne Dubois is a union activist, reader and writer based in Toronto. Every Friday, she publishes an email newsletter called vendredi français which shares original writings and francophone content from all over the web. Catch her on twitter at @roxannedubois.