About Citizens' Press
---
The Citizens' Press is a network of non-sectarian socialist student, labour and community organizers based in Canada.
---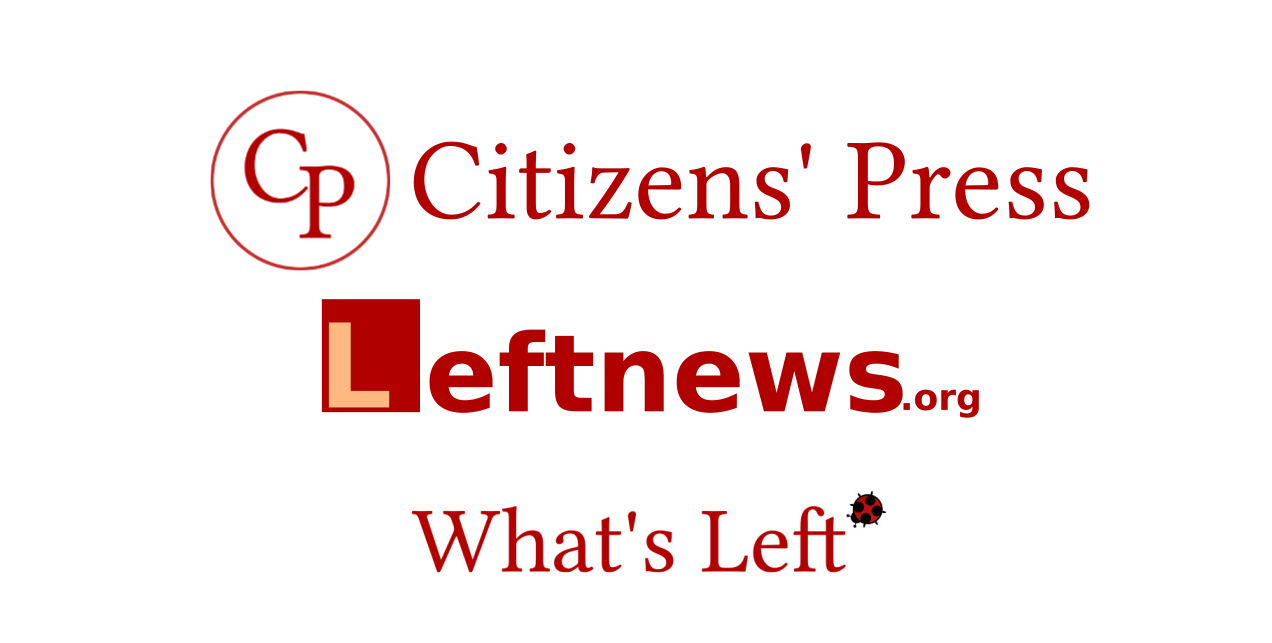 Started in 2003, The Citizens' Press publishes original content through cpress.org and our weekly enewsletter What's Left.
Citizens' Press also publishes Leftnews.org, daily news and views from the leftwing found around the web.
The analysis and position expressed in the articles are our own and does not necessarily represent the position of the organizations with which we are employed.
Sections
The Latest

T