Year-ends and bookends
This year, my world was moved by current events and personal challenges. Books helped me steady my way, and so I continued reading. I have read new books, old books, classics in French and English. I have read fiction and non-fiction, in paper and electronic form. I was not particular about what I would read, so long as I kept reading. Here is a round-up of some of my favourites.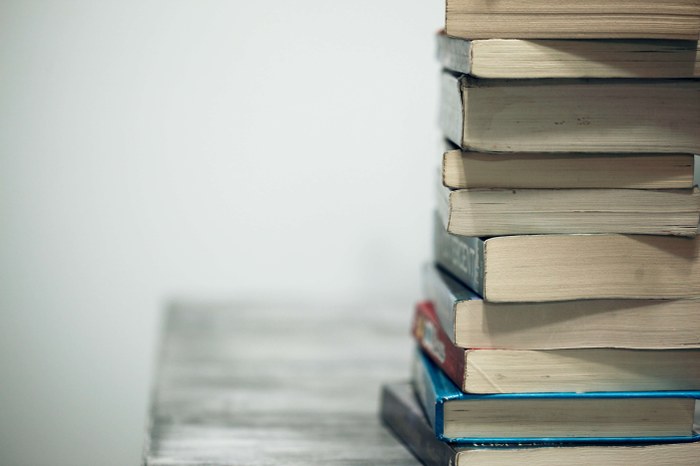 Let me start with a loud shout-out to the amazing Indigenous authors who filled my year with memorable reads.
Cheri Dimaline's The Marrow Thievesis a novel set in a world ravaged by climate change, where it rains almost every day and humans have been through numerous environmental catastrophes. Everyone has lost the ability to dream in their sleep, except for Indigenous people who have, in their bone marrow, a special composition allowing them to dream. As a result, they are persecuted. In this book, we get to know eight people through the eyes of a young boy, Francis also known as Frenchie, who is part of this group on the run from the marrow thieves. An amazing and accessible read.
Joshua Whitehead's short, punchy first novel starts when Jonny Appleseed heads back to the Peguis First Nations community where he was born, just outside of Winnipeg. In this book, Jonny's character wanders through thoughts and memories, feelings of pain and joy as he attempts to gather enough money to go back to the reserve to see his mother.
Finally, I stand by my statement that everyone in Canada must read The Break by Katherena Vermette. It is the story of an event—an unfortunate one—which affects a young Indigenous girl. Her life will change, but it will not be the only one to experience major shifts as a result. From the voices of a choir of characters, the reader will piece together, bit by bit, a perfectly harmonious storyline. Vermette's novel is nothing short of a masterpiece.
---
At this time last year, many people were reading Arundhati Roy's latest The Ministry of Utmost Happiness. I wasn't quite ready to start it, having never read any of the author's previous books. I read The God of Small Things, an intense 1996 novel about love and struggle.
I discovered Barbara Kingsolver. I had stared at a copy of The Lacuna that stood in my bookshelf for years, and finally picked it up. I'm thankful I did, since most of the story is set in Mexico City, a place I adore, and features historical characters such as Frida Khalo and Leon Trotsky. What's not to love? I also read Kingsolver's most recent book, Unsheltered. I found its cast of historical characters fascinating. I learned about Mary Treat, a scientist from New Jersey who corresponded with Charles Darwin in the late 1800s. I didn't like Unsheltered as much as The Lacuna, but Kingsolver has my attention.
I have read Little Fires Everywhere by Celeste Ng, a story of one suburban family confronted with the arrival of a mother and daughter to their rental unit. It was a popular read at the time, and fit into the dystopian trend. Not my favourite, but still worth a read.
I ticked off a few books from my personal list of classics to read and was enthralled by some discoveries. I read Les liaisons dangereusesby Pierre Choderlos de Laclos, an epistolary novel from 1782. This is an exquisite book composed of 175 letters written between characters of the French bourgeoisie in the 18th century. Wicked and malicious, this classic is a page-turner I couldn't put down. There are a number of film adaptations of this novel.
I somewhat painfully got through Pride & Prejudice by Jane Austen, but in the end was happy to have ventured into her England, with a cup of tea on an Autumn afternoon. I even laughed out lout at some passages.
The Monk by Matthew Gregory Lewis, published in 1796, was a fascinating and at times hilarious read. Known as one of the first Gothic novels, it depicts the story of a Monk and his scandalous relation with a young woman who disguises as a man to get into the convent. It's a horror novel, but such an early one that there is very little that is actually scary, and a lot that is enjoyable to read. Perfect for fans of horror fiction.
Many of the classics I go through are in French, but I also keep an eye on what's newly being published in French. Notable books I read in French this year include:
Les Fables de Jean de Lafontaine - Les souffrances du jeune Werther de Johann Wolfgang Von Goethe - Tout ce qu'on ne te dira pas, Mongo de Dany Laferrière - Les Armoires vides d'Annie Ernaux - Le corps des bêtes d'Audrée Wilhelmy - L'esclave vieil homme et le molossede Patrick Chamoiseau - Adolphe de Benjamin Constant - Les fins heureuses de Simon Brousseau - De Martine Delvaux: Rose Amer, Blanc Dehors, Le monde est à toi
In June, I got right into the World Cup. I followed the games, the stories, and later in the year, read Eduardo Galeano's Soccer in Sun in Shadows. What a great read! Probably the first time I sat down to read a sports book, but this one is just as much about politics, resistance and community as it is about sports.
The first book of Elena Ferrante's series was amazing. I loved what many people described as thoughtful and relatable writing in My Brilliant Friend. I'm somewhat intimated by the length of the three subsequent novels, and while I haven't made it through them yet, I am keeping them on my list. The first season of the TV adaption of this series is also already out!
I read Octavia E. Butler's Parable of the Sowerjust as our feeds got flooded with news of children being separated from their parents and kept in child detention centres in the United States. Reading dystopic novels in such times is a surreal experience. This book is hard, but hopeful.
Three of my book reviews were published this year. My review of Freethinker: The Life and Works of Éva Circé-Côté was published in March, in The CCPA Monitor. Our Times Magazine published my review of Precarious employment: causes, consequences and remedies edited by Stephanie Procyk, Wayne Lewchuk & John Shields. The CCPA Monitor also published my review of Art After Money, Money After Art by Max Haven.
Finally, I found simplicity and beauty in Yoko Ogawa's The Housekeeper and the Professor, published in 2003.
I won't finish it before the year's over, but I am currently immersed in Eric Dupont's latest novel, La route du lilas. Anglophone readers may know his name since his last novel, La financée américaine, was recently a runner-up for the Giller prize under the name Songs for the Cold of Heart. His writing style is epic, and in this current book, he lays out a fantastic journey from Nashville, Tennesee, following spring and the lilac blooms all the way to Montreal, with a stop in Hamilton, Ontario and in other towns, somehow weaving in a piece of Brazil in the story. It's amazing, and I'll have more to say when I'm through.
And that, my friends, is what my year looked like, in books. We lost a battle in Ontario, but the fight continues. I moved, I travelled, I worked, I marched: I had as hectic a year as they go. But I read, and if I know anything about next year, is that I will do everything I can to read some more.
What will you read in 2019?