Review: The Heart Goes Last by Margaret Atwood
I confess: The Heart Goes Last is the first book by Margaret Atwood I have ever read. I have no point of comparison, but this book was a wild and absurd universe that I don't regret one bit.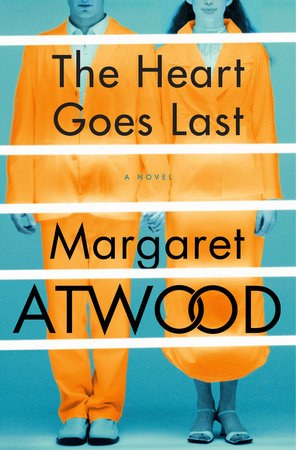 The novel is set in a near-future where job losses are the new norm and people are living dire economic circumstances. A young couple living in their car decides to take a leap of faith and sign on to a closed community called the Positron Project. The alluring promise they fall for is one where there are neatly furnished houses and jobs for all, where every need is met. Inhabitants spend one month in their home, and the other doing time in a prison cell eating locally produced food and sustaining the economy inside and outside prison.
As one could expect, this community is not all that it seems. The young couple will be faced with twists and turns that will test their endurance, their understanding of the world and of each other, and ultimately, their love.
The Heart Goes Last is a crisp and funny account of a world where the line between our current modern reality and a possible future dystopia is very thin.
The Heart Goes Lastby Margaret Atwood