Book review: The Break by Katherena Vermette
So far this year, I have read a number of incredible books, none of which have come close to The Break by Katherena Vermette. I finished this book months ago, and have since been haunted by some of its vivid, upsetting and heartwarming scenes. In many ways, this book is far too grand to summarize. In fact, what you will read below is less of a book review, and more of a post on why everyone in Canada should read this book.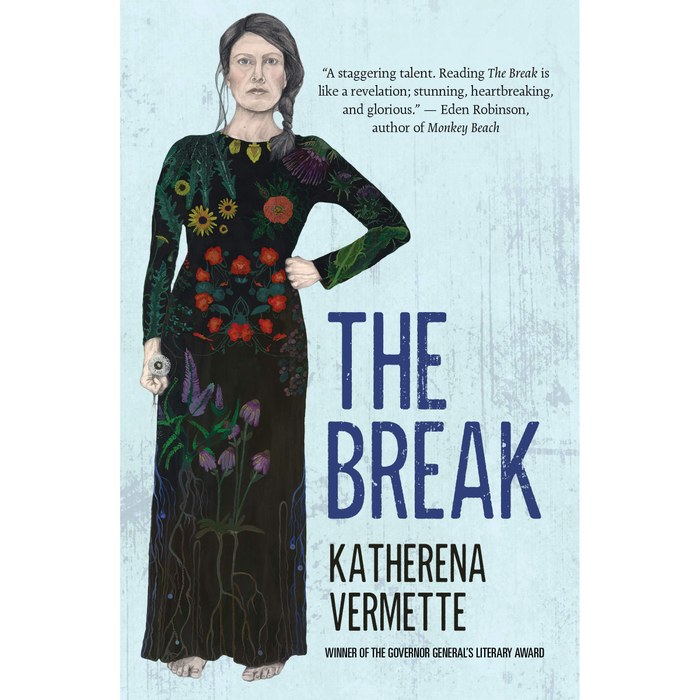 Vermette is a Métis author from Winnipeg who has published poetry, children's books, and young adult fiction. In The Break, her first novel published in 2016, Vermette penned a multidimensional story in such need of telling, and does it in the most gracious and unexpected way.
By opening this book, the reader should be prepared to be plunged into the deep winter darkness of Winnipeg. Snowy city streets and bone-chilling dampness fill the pages as slow and steady as a snow storm in January.
It is the story of an event—an unfortunate one—which affects a young Indigenous girl. Her life will change, but it will not be the only one to experience major shifts as a result. From the voices of a choir of characters, the reader will piece together, bit by bit, a perfectly harmonious storyline.
The characters are connected in some way, but the reader will have to make it to the end to understand what links them all. Stella is one of them who saw an incident take place near her house, but is limited by the fact that she is tending to her newborn baby. Lou and Paulina are sisters, and we get to know them through their relationship with their mother Cheryl. Phoenix is a teenage girl who just got out of a detention centre. Tommy is a police officer with Indigenous roots, and struggles to find the balance between serving as an officer and understanding that his role may cause for his community. It's a wide range of characters and Vermette's ability to give them voice and depth is what brings strength to the novel.
The Break first came to my attention almost by accident. On the second day of the 2017 Canada Reads national book contest, it was voted off the island. That it was the only book by an Indigenous writer didn't seem to matter, nor did the fact that it was defended by Indigenous comic Candy Palmater. The book became well known for not making it very far on Canada's iconic book competition, and I marked it down on my to-read list.
A few months later, interestingly, the French version of the book, translated by Mélissa Verreault, made it through the same exercise for the French Canadian book competition, and finished as the top pick. This is no small feat for a novel from an Indigenous writer written in English, and translated into French. It was a contrast with the book's lukewarm reception in the English competition.
I didn't expect to be so enchanted by The Break when I finally got to reading it. Prizes aside, there is much to treasure in reading it. Vermette's writing is sleek, thoughtful and tender just like the characters who leave a chunk of themselves on each page. I really appreciated the depiction of Winnipeg in the dead of winter, the long eerie walks home, where characters spend time in damp cafes and a cup of coffee may last all night.
The novel's strength is to show the human side of a story that is often only experienced through news headlines, especially considering the explicit racism faced by Canada's First Nations in all provinces. The novel will challenge preconceived ideas and stereotypes, and give voice to characters who inspire hope.
The Break is nothing short of a masterpiece and could do well as mandatory reading for everyone in Canada. Vermette is an author that I will continue to follow and read, as I'm sure there will be more from her in the future.
5/5