Review: The Illegal by Lawrence Hill
The Illegal is the latest book by Canadian novelist Lawrence Hill. It tells the story of an elite runner, Keita, who finds himself in a country where he is undocumented.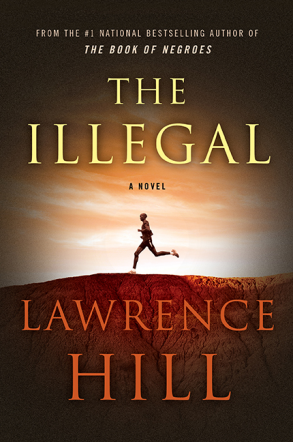 His life is precariously organized in order to get him from one race to another, where he hopes to rank first and get prize money. The book is very plot-driven, telling his story and that of the people who surround him. Characters range from the power-hungry politician looking to make gains from anti-immigrant sentiments, to a generous older woman who finds a way to offer library cards to hundreds of undocumented people, to an over-bearing agent trying to make a dime off of other people's talents, and many more.
Although the story stays on the first level for most of the book, the choice of talking about undocumented people, refugees and migrants in general is a political statement. Through fiction, the author tries to break down barriers and make the reader understand that hate, fear-mongering and racism serve the purpose of particular forces in society, and are in no way a path to building a better world.
The Illegal by Lawrence Hill