Book Review: The Lacuna by Barbara Kingsolver
The Lacuna by Barbara Kingsolver was published almost 10 years ago, but that's no reason to leave it unread. In this epic novel, a young writer grows up in Mexico City, takes a job as a cook and dreams of becoming a writer. The historical context and characters give this book an intrigue worth pursuing.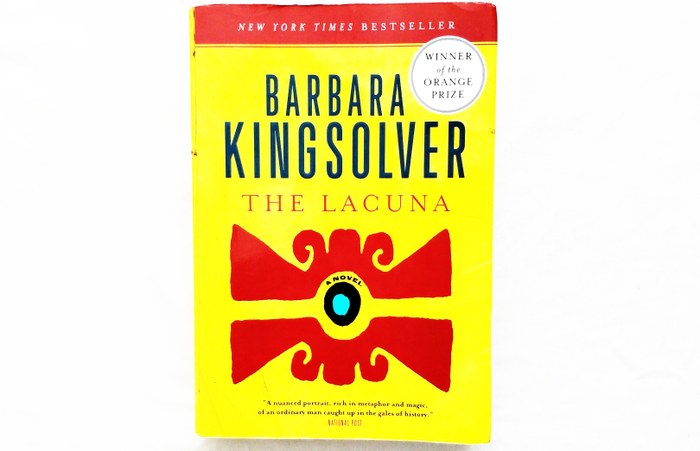 When his single mother moves back to Mexico from the United States, Harrison Shepherd is still a young boy. His first memories are of the house where they live, his explorations of the grounds, and the gift he receives from one of the household aids.
With his newly acquired diving apparatus, he spends hours snorkelling in nearby coves, watching fish and sea creatures go about their business.
Harrison will grow up in Mexico as a witness to history. He accidentally becomes a helper for legend muralist Diego Rivera, who was desperately needing a plaster mixer on his staff. From there, Harrison will weave his way into the house of Diego and Frida Kahlo where he will work as a cook. While in their employ, he partakes in the turbulent but major events of Leon (Lev) Trotsky's exile from the Soviet Union.
While based in fiction, our beloved amateur writer rubs shoulders with great historical characters.
The scene is set for a fascinating display of life, work, militancy, friendship and art in Mexico in the 1940s. While working odd jobs for the household, Shepherd will grow as an artist and as an individual, discovering sexuality, politics and his preference for writing as his tool of choice.
He will record his daily life in notebooks that will eventually serve to trace his story from an early age.
From Mexico to his eventual return to a small town in the United States, his past alliance with known communists will follow him. Without revealing too much of the narrative, another character named Violet Brown will play an undeniable role in the pursuit of his goals and his tale.
This historical fiction is a pleasure to dive into. The immense characters of Frida, Diego and Trotsky are colourful enough to bring any story to life, and it's the case in The Lacuna. We learn to love these characters from the eyes of a young man journeying through historical moments, without being himself an instigator.
He's a quiet writer both in his views and in his ways. I'm partial to any story set in Mexico City due to the impressionable sounds, tastes, smells and sights that mix together to give this city its vibe.
Kingsolver's pen makes the reader feel the scorching heat of the sun hitting a busy marketplace at midday, and the coolness of the shade in the sheltered, leafy interior garden of the casa azul. The Lacuna is a page turner, and a must-read for anyone interested in the stories of Frida and Diego. This book breathes life into them and proves an entertaining read with good depth.
Extra points if bits of sand get stuck in the pages from reading on the beach.
4/5