Book Review: Brother by David Chariandy
David Chariandy's second novel is set in Scarborough, Ontario in the '90s: a backdrop that turns out to be a brilliant soundtrack for the story of a teenage boy. Raised by a single mother who came from Trinidad, Michael grows up in a large residential complex called The Park. Brother is an impressive story about family, struggle, grief and violence.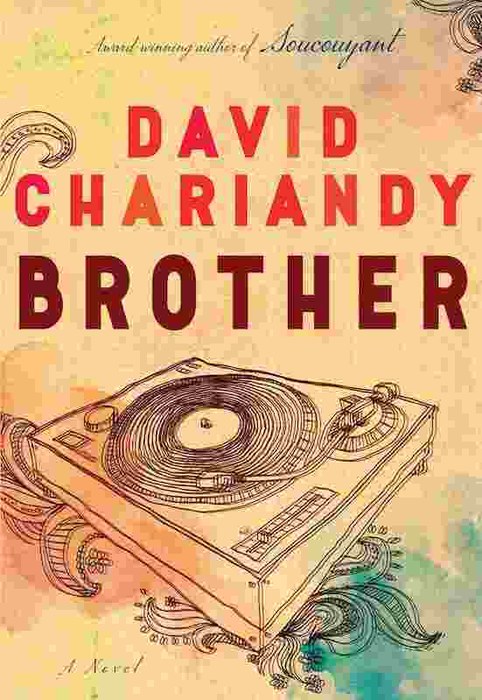 We leap through the pages of the novel by following Michael, an introvert teenage boy who does his best to get through his daily grind. He's taking care of his mother at home, and we soon find out it is because the death of his brother, Francis, has deeply perturbed their fragile family trio.
The novel captures the erratic, non-linear recollection of the events which lead to his death, and the memories that compose the relationship between the two brothers. We learn that Francis was the outgoing one, with a louder and bigger personality. Francis was cool and had friends, while Michael was shy and preferred the private avenue of books.
Their mother's situation in the '90s anticipates how bad precarious work has become today. She hobbles from contract to contract as a cleaner, having to get on the bus in the middle of winter to cross town and go to work evening and nights.
Two members of the supporting cast are worth mentioning: Jelly, Francis' friend, brings musical notes to the novel through his DJ beats. Aisha is a bright woman who eventually makes her way out of Scarborough and accedes to the life they all hope for. She's a friend of Michael's, and we learn how their relationship has fared through time as well.
Scarborough is without a doubt one of the main characters in this book. Through Michael's memories, we come to grasp with the idea that despite the struggle and challenges, this novel is about hope—or perhaps the lack of it. An entire generation of newcomers to Canada hoped to provide their children with better avenues than they themselves had. In Francis' eyes and through the events he remembers, it didn't turn out that way. While grasping for hope, the hard-hitting reality of police brutality is indissociable from the experience of many communities in the '90s, of course, but even today.
For somebody who still feels new to Toronto, reading about the symbols of Scarborough was fascinating. From the escapes provided by the trails of the Rouge River, or the nooks in the public library, this book makes a strong case for why public spaces are indispensable. When the situation at home gets hard, many people find refuge, or comfort, in books and nature. Scarborough is no exception, and neither are the characters we come to love in this novel.
Brother tells a story that speaks to why the issues of decent work, accessible transit and affordable housing are intimately connected. In times of crisis, when families cannot rely on decent public services, they strain without any support to get by. This, we know from an advocacy perspective. This novel breathes life into these fights.
Brother is a quick read, one that packs a punch. To appreciate the specific history of Scarborough, and read a novel about being tough and sticking together, Brother is well worth it.
4.5/5
*