Book review: The Past by Tessa Hadley
I struggled to find a good book to usher me along the dreary, grey weeks of November until I heard of the Past by Tessa Hadley. It was described to me as a skillfully written tale where very little happens, to the point where it might even be boring—but in a beautiful way. I started it right away, and it turned out that this excursion into the English countryside where grown-up family members get back together in their grandparent's home was the perfect antidote for this time of year.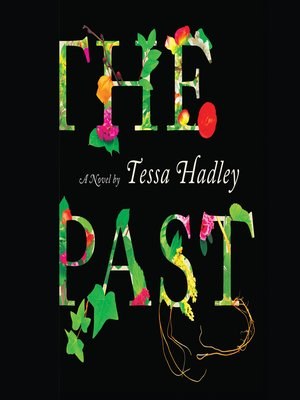 The Past is a novel about four siblings who gather for one last hurrah in their ancient family home before having the hard conversation about what to do with it. The roof leaks, the floors creak, and the home has long been neglected, but it lives in their memory more than it does in their day to day lives.
We quickly meet Harriet, the eldest, childless, former revolutionary turned support worker for asylum seekers who is stressed about her loss of personal space during such family gatherings. Roland, the only brother, is to introduce the family to his new Argentinian wife, Pilar, and also comes along with his teenage daughter, Molly. Next up is Alice, the most excited about spending three weeks with her relatives, who has brought her partner's teenage son, Kasim. Finally, we meet Fran, a schoolteacher with two young children, Ivy and Arthur.
The action described in the book is driven by the consequences of such regular, typical family members being thrust into each other's existence for an extended period of time—three weeks is much longer than your usual weekend gathering. Their moods, their quirks, their bad tempers will allow the reader to get to know each character and their interactions. It is a deeply personal and internal book that dives into the psychological state of the characters in the different stages of their lives.
We do experience a flash back ("the past") where we get to meet their mother, Jill, at a time when she had three young kids in tow. It projects us back to a time when her husband, a journalist, was too busy covering the events of Mai 68 to realize that he was letting her slip away. This time lapse revisits the period when Jill leaves him to come live with her parents, in their big country home, for a short while.
The strong point of the book is the writing: it truly is a wonderfully told description of these characters and their uniqueness. Don't expect a page-turning pace, however, since it is true that the actions of this book are of the internal kind: the emotional tug-of-wars, the personal reflections and the teeter-totter of emotions. If you're the kind of person to slow down come November, this is a good book to ease you through.
3.5/5