Review: 13 ways of looking at a fat girl by Mona Awad
In 13 portraits, Mona Awad paints a picture of a woman who struggles her whole life with body image and weight-loss.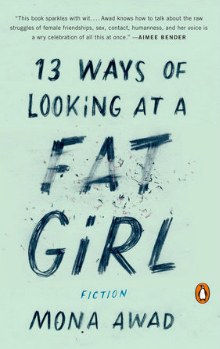 Through her relationships, at various times of her life, this novel looks at the challenges, confidence-busters and confidence-boosters, love, hate and other factors that create the complicated relationship women have with their bodies. The author's style and wit make this book a fascinating read that I was unable to put down. She asks the question: when we change our bodies, do we really change ourselves? Well worth a read.
13 ways of looking at a fat girl by Mona Awad